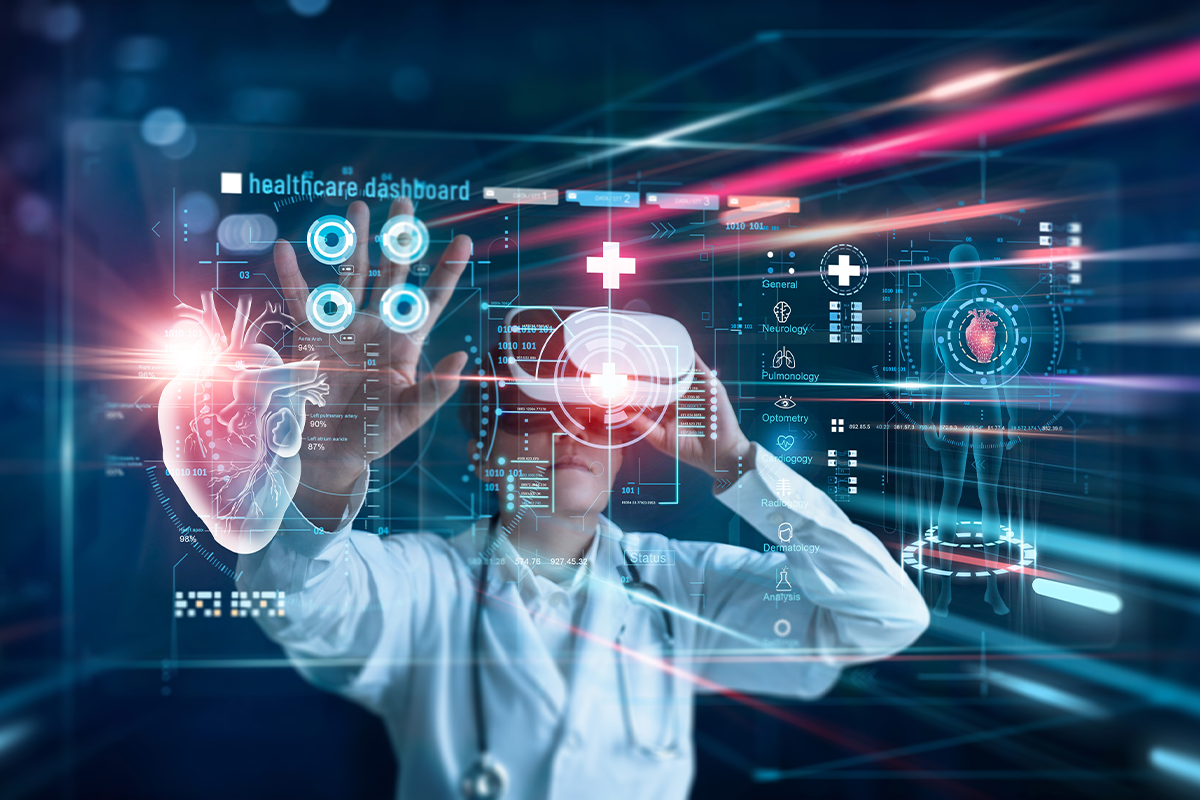 Virtual Reality may not be a panacea but offers powerful educational tools for cost effective on demand clinical training, problem based learning, communication skills training and simulation based learning. Simulation is found to be especially effective and superior for longer retention and lasting results.
Augmented reality (AR) and virtual reality (VR) solutions are modeled as an adaptive game, where every aspect of the hospital such as nursing station, pharmacy, utilities like shift rosters, medical equipment, and tools come alive. New recruits can play and learn their role and responsibilities – where paramedics productivity is taken into count from day zero. In a healthcare emergency simulation, the learner can investigate, examine, diagnose, take a history, and treat the patient.
The AR VR mimics real-time
The AR and VR create a virtual environment of a busy hospital, and emotional engagement with emergency scenarios and lifelike characters in real time builds a sense of stress and offers real time experience. The gamification helps the learners to understand the real spatial details of the workplace.
Patients can also take the advantage of virtual reality. VR allows patients to be taken through their surgical plan by virtually stepping into a patient-specific 360° VR reconstruction. For example, a patient can virtually visualize a coronary angioplasty as how a tiny balloon catheter is inserted in a blocked blood vessel to help widen it and improve blood flow to the heart, to open clogged heart arteries or placement of a stent.
Click here to read more about our immersive learning experiences and services. Instill preparedness and empower your healthcare professionals with a real-time learning environment.